Menu
Taste the best gourmet pizza in town
Locations
535 Huron Street, N5A 5T8 Stratford,
Ontario, Canada
In an age where mega pizza franchises have flourished, this family owned business has grown larger and stronger. We take pride in only using the best ingredients on the market, and consistently providing high quality gourmet pizza for Stratford and the surrounding area. Try our perfectly crafted specialty pizzas, or experiment with building your own creation with our huge variety of toppings, sauces and cheeses. We are one of a kind, that's why people love Pino's!
Gourmet Pizza
Our Famous Oven Baked Wings
Small $14.50
Medium $18.50
Large $22.50
BBQ Chicken & Roasted Red Peppers
With provolone cheese, asiago cheese, mozzarella cheese. That's whole chicken breast, red onions, black olives, roasted garlic and olive oil.. VERY POPULAR
Garlic & Mushroom Lovers
Roasted garlic and fresh mushrooms, olive oil, chives, parsley, black pepper, parmesan cheese and fontina cheese
Grilled Chicken & Asparagus
Strips of grilled chicken breast and fresh asparagus with Pino's premium pesto, mozzarella cheese and fontina cheese
Portobello Bello (Our best-seller!)
Finest Portobello mushrooms with fontina & asiago cheeses, Pino's herb garlic oil, spinach, sliced polenta, parsley and roasted red peppers
Rustic Italian
Italian sausage, mozzarella cheese, cheddar cheese, red onions, green peppers, sprinkled with fresh tomatoes, parmesan cheese and Pino's herbs after it's out of the oven
Spicy Shrimp (*"Black Tiger" Shrimp!)
Fresh garlic, olive oil, fresh shrimp*, fontina & goat cheeses, Pino's pizza sauce, salt & pepper with red pepper flakes
Tuscany Spicy Chicken
Spicy breast of chicken with roasted garlic & marinara sauce, sun-dried tomatoes, spinach, feta, cheddar & mozzarella
Grecian Gourmet
Sun-dried tomatoes, feta cheese, spinach, red onions, black olives, fine balsamic vinegar with Pino's pizza sauce
Mexicano Messincani
Hot & Spicy Italian sausage, black olives, jalaPino's, avocado, tomatos, red onions with cheddar & Mozzarella
Quattro* Formaggio
Romano, Provolone, Ricotta, Cheddar and Mozzarella (*Wait a minute… That's 5!) With Bacon & Mushrooms
Genovese (It's a Family Affair..!)
Pino's Pesto Sauce (Oh yeah!), sun-dried tomatoes, goat cheese and mozzarella is a Popular, Taste Sensation!
Parthenon Pizza (Vegetarian Pizza of the Year!)
Extra virgin olive oils, garlic, mushrooms, green peppers, spinach, roasted red peppers, onions and black olives … cheese It with mozzarella, feta, Romano and parmesan!
Ask your server for our specialty wine selection
6oz. $6.25
9oz. $9.25
½ L $15.99
SALAD
Caesar sm $6.00 lg $8.00
House (of Pino) sm $6.00 lg $8.00
Greek sm $7.00 lg $9.00
Chicken Caesar sm $8.00 lg $11.00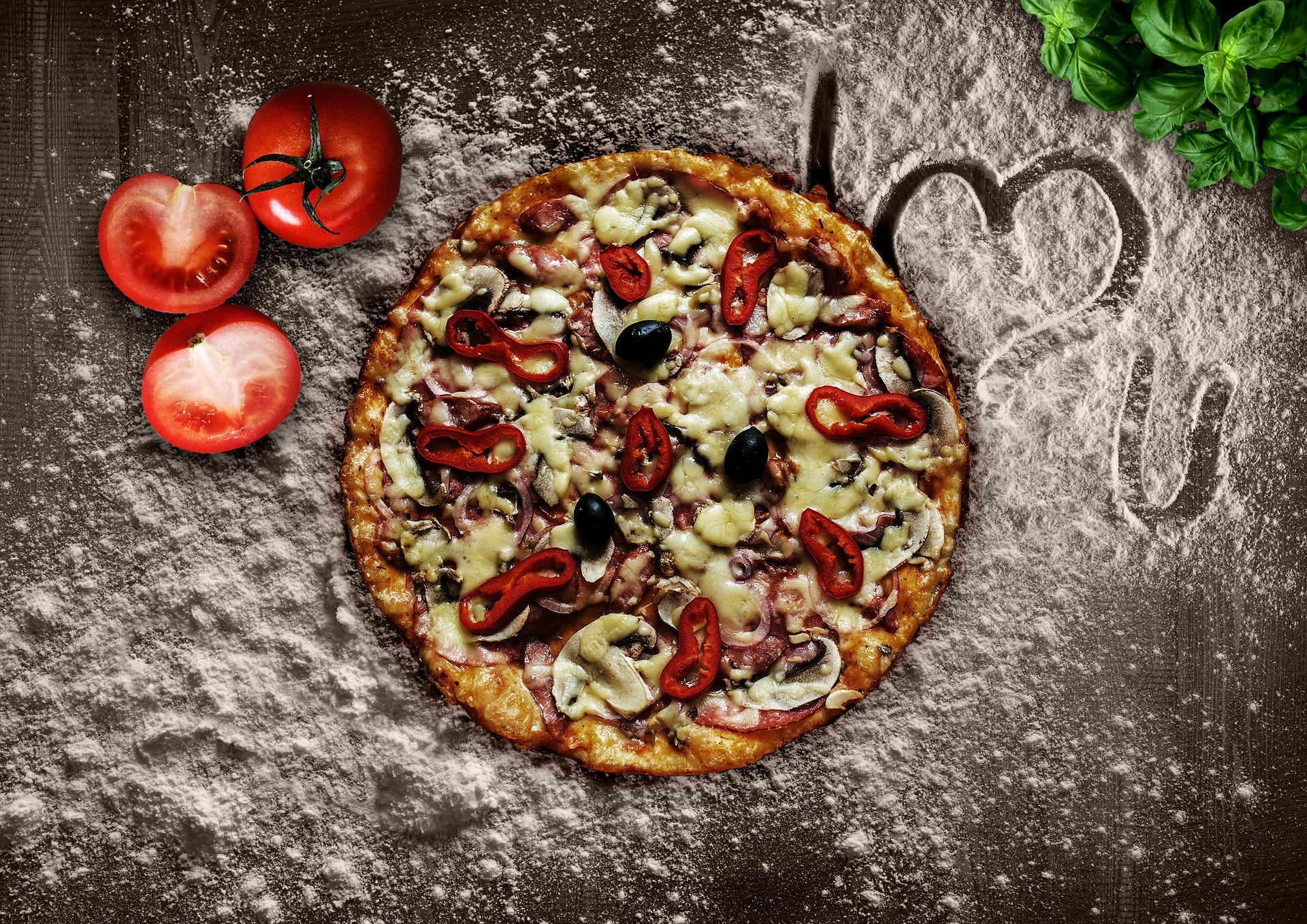 NEW! Gourmet Pizza
Gourmet pepperoni
Pepperoni, goat cheese, roasted red pepper
Grilled Veggie
Grilled zucchini, grilled eggplant, roasted red pepper, tomato sauce, mozzarella
Broccoli Spinach
Fresh spinach, fresh mushroom, fresh broccoli, tomato sauce and mozzarella
Sautéed Spinach & Chicken
Grilled chicken, feta cheese, roasted red pepper, sautéed spinach, mozzarella cheese, tomato sauce, or extra virgin oil base
Porchetto & Banana Peppers
Extra virgin olive oil herb, roasted porchetto, hot peppers, Spanish onions and bacon with mozzarella
Portabello Soppressasta
Fresh Portobello mushroom, hot soppressata, asiago cheese and mozzarella cheese
Pesto & Alfredo
Grilled chicken, green onions, roasted red peppers, bacon, mozzarella cheese on pesto & alfredo base
Pizza Pesto Prosciutto
Pesto sauce, mushrooms, artichoke hearts, roasted red peppers, Kalamata olives, jalapeño peppers, ricotta cheese and Pino's secret spices
Manhattan BBQ Chicken
Seasoned chicken breast, fresh mushrooms, red onions, green peppers, mozzarella cheese, provolone cheese, and our signature BBQ sauce
California Gourmet
Pino's famous tomatoe sauce, arugula, red onions, sliced tomatoes, mozzarella cheese and grilled chicken
Menu
Our Famous Oven Baked Wings
Honey Garlic, Mild, Medium, Hot, Suicide or BBQ
1 lb $8.99
2 lb $16.99
5 lb $37.99
Pino's Spaghetti & Meatballs $13.00
(Kid's Favourite!) Big portion of spaghetti with our rich sauce & meatballs
15 Alfredo $12.00
(Alfredo's Favourite!) Garlic butter and parmesan cheese in a creamy white alfredo sauce served with lot's o' fettuccine noodles
Penne Carbonara $13.00
Black Forest Ham, green peppers, onions & alfredo sauce
Baked lasagna $13.00
(A Pino's Favourite!) This hearty portion with our fine meaty tomato sauce, ricotta, mozzarella, fresh-baked and sprinkled with parmesan
Shrimp Portevene $15.00
Your choice of pasta with sautéed "black Tiger" Shrimp and our special creamy garlic sauce
Pino's Primavera $13.00
A creamy white sauce blended with broccoli, peas, carrots and layered over your choice of pasta
Eddie's Chicken & Mushroom Linguini$14.00
(Taste His Delicious Signature Pasta!) Tender chunks of chicken and fresh mushrooms in a creamy sauce over linguini, garnished with tomato & green onion
Roast Veggie Penne$15.00
On the lighter side, oven-roasted red & green peppers, olives, sun-dried tomatoes and red onions over penne pasta and tossed in our marinara sauce
Pino's Super Fettuccine$15.00
Fettuccine noodles tossed in our primo tomato sauce covered with chicken, shrimp, sausage, tomatoes, green peppers, green onion and olives.
Choice of Noodles (Linguine, Penne, Spaghetti or Fettuccine)
Comes with Garlic Bread
Add a favourite: Meatball, Sausage, Shrimp, Grilled Chicken or Sautéed Mixed Vegetables $3.50